FLUO T5 PROJECTORS

| | | | | |
| --- | --- | --- | --- | --- |
| | classic | small | medium | long-one |
| weight | 4,9 kg | 1,9 kg | 2,3 kg | 4,1 kg |
| length | 890mm | 590mm | 890mm | 1490mm |
| power | 280 Watt | 140 Watt | 140 Watt | 200 Watt |
| lamps | 8x 85cm | 4x 55cm | 4x 85cm | 4x 145cm |
| light at 1.2 meter | | | | |
DESIGN
The T5 range is composed of 4 unique lighting fixtures. The lamps, electronics and connections are integrated in one aluminum shell that makes them both robust, lightweight and independent. These fixtures are perfectly fit for everyday work both on location, in the studio or in severe architectural environments.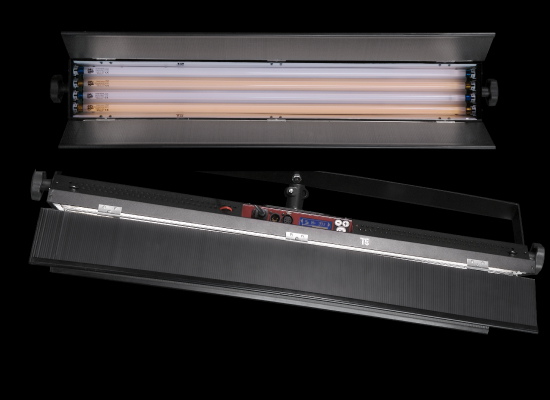 ELECTRONICS AND SOFTWARE
The T5 range  houses state of the art flickerfree  electronical ballasts to serve the lamps.
In addition, our in-house software and electronics optimizes both lamps and ballsts, to give an optimal result from the lighting fixture – over years.
ENERGY SAVING AND HEAT
Fluorescent lamps are much more energy efficient than incandescent lamps, as well as HMI and LEDs. More fluorescent tubes have a very long life (about 10,000 hours). It is therefore interesting to opt for fluorescent lighting when it comes to equip a television studio or other film locations that require to save time as well as electricity.
LAMPS
The outstanding color-rendering of these lamps allows them to perfectly match other light sources like tungsten and HMI, as well as natural daylight.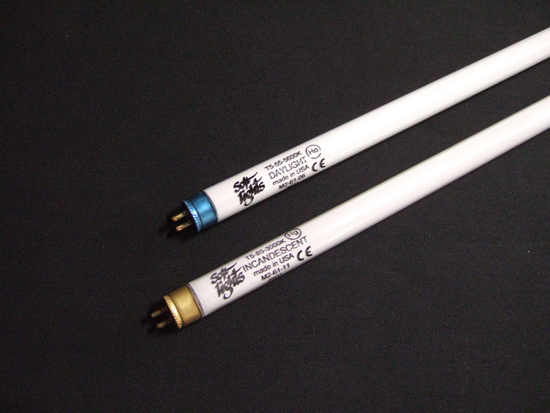 QUALITY COMMITMENT AND GUARANTEE
Our products are the fruit of many years of experiences, failures and sucesses. We know  that a satisfied customer will come back, and recommend our products to others.
We use high quality aluminium, excellent expoxy coatings and only certified screws and wirings. All the electronics is ROHS compatible,  CE marked and recycable. We guarantee our product 2 years against any failure of components or assembly.