The CLASSIC series of Softlights LED is aimed at an audience that needs very high color rendition, yet appreciates a good deal. The CLASSIC LED is based on blue chip technology from associated phosphors. This is the most common LED technology on the market, used by all major manufacturers. Our products match the highest quality on the market, yet with a very competitve price. 
Softlights offer 3 colour temperatures (cct) of 3000K, 3800K and 5400K for cinematography purposes.
Bi-colour led ribbons in 2700->6500 is an extra, but pretty much always in stock.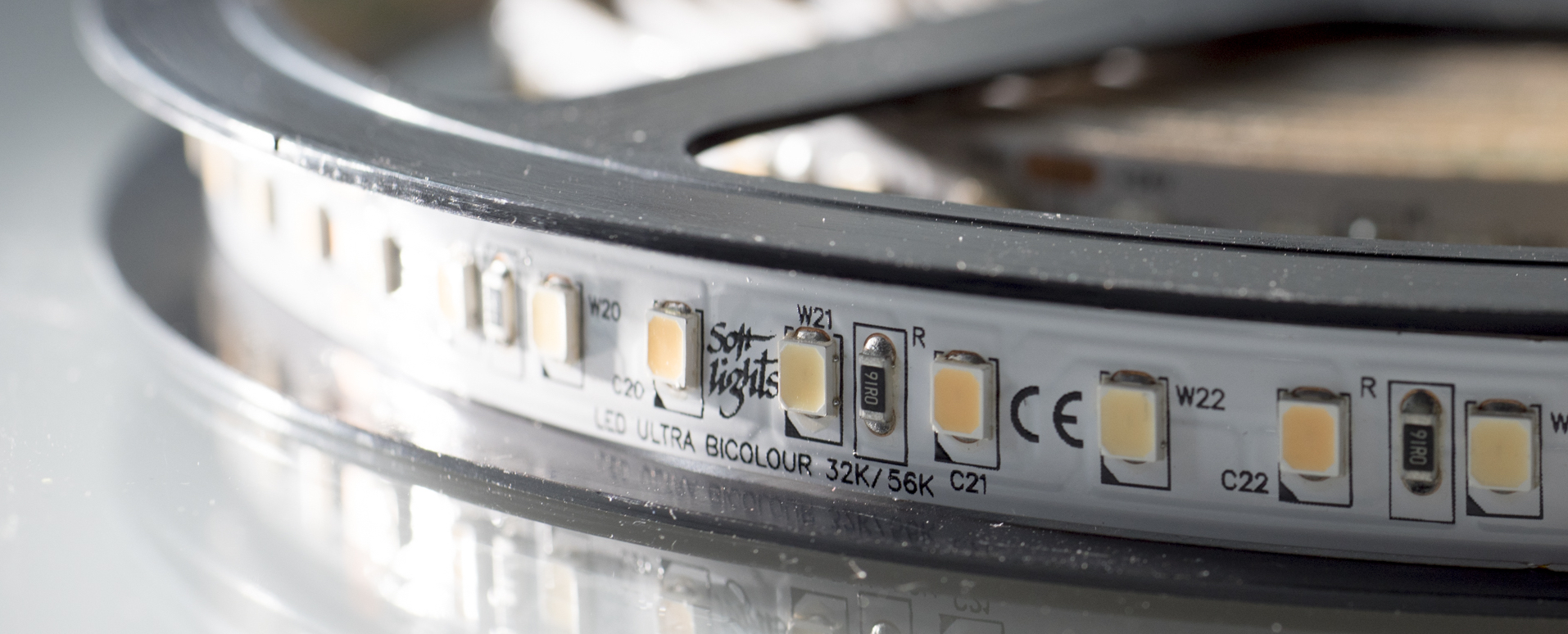 The CLASSIC LED makes it easy to incorporate high CRI rendering sources into sets, create your own ad hoc fixtures or any extreme lightweight gear that your show asks for. It is possible to mix the CLASSIC with the ULTRA series, mixing the best from both technologies, and keeping the advantages of both: power from the Classic, deep true colors from the Ultra. 
Softlights will advise you to how use good transformers, handy dimmers and any accessories you may need to make your own fixtures, and make them last.
colorimetric spectre LED CLASSIC 5600K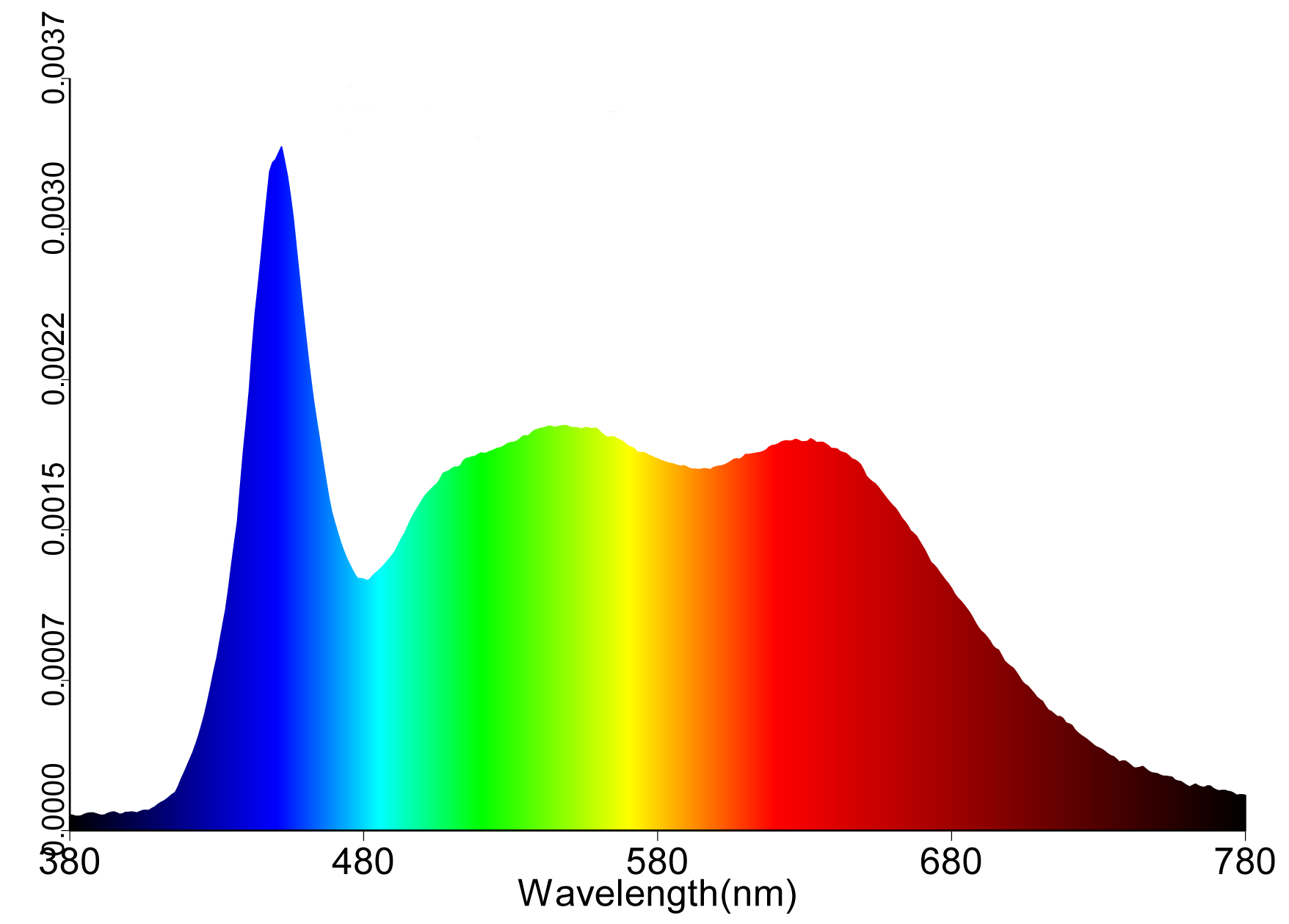 5600K  Ra 96  Duv 0,00328  400 Lux to 1m
3800K  Ra 96,7 Duv 0,00250 430 Lux to 1m
3200K  Ra 94,8 Duv 0,00027 400 Lux to 1m
Bicolor  2700K + 6500K
15 W /meter    120 led /meter  1800 lumens 12 vdc.
Compatible Softlights LEDIMMER, battery and standard transformator.