The first 5 channel LED DMX dimmer with timotwo, powered by Lumen radio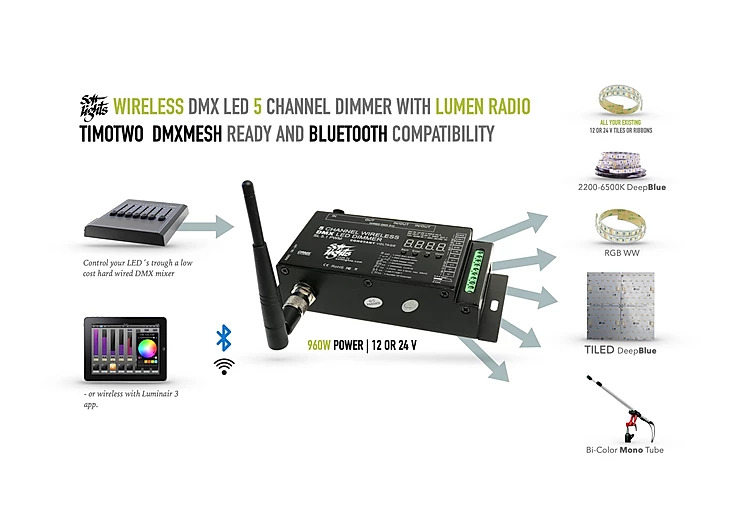 In 2000, Softlights invented DMX controlled fluorescent lighting. In 2016, Softlights invented the LED Deep Blue Technology.
At the Micro Salon in Paris January 16-17, we will present the first wireless DMX, DMXmesh ready and Bluetooth compatibility dimmer, powered by Lumen Radio.
Lumen Radio is synonymous with high quality and have become the world leading standard within wireless technology for film, Tv and stage lighting.
The Softlights 5 channel Wireless LED dimmer is a small, lightweight
but yet powerful (960W) dimmer.
Our Wireless DMX LED Dimmer can run all your existing 12 or 24 V tiles or ribbons.
You can run it the classic way, trough a hard wired DMX dimmer-board or wireless with the well approved Luminair 3 app.
DMXmesh ready means extend the range of your wireless communication and enables flexible fixture placement.