Softlights have developed a tailor made Automated lighting gear for DxO, the renowned image analysis company.
Since we started our collaboration in 2014, 40 specially made lighting gears from Softlights are running in DxO image laboratories around the world. The lighting gear consist of 24 individual fluorescent tubes and 56 halogen lamps. It is precisely DMX controlled, with a dimming range from 1 to 1000 lux. Our customized transformer for halogen bulbs delivers 7-15 volts, thus adjusting the Kelvin Temperature from 1800 to 3050 K.
DxOMark is the trusted industry standard for camera and lens image quality measurements and ratings. For years they have been recognized for providing the most rigorous hardware testing, using industry-grade laboratory tools in their analysis, and for establishing the most comprehensive reference database using their thousands of camera and lens test results.

About DxO
DxO was created in 2003 and has since brought a depth of photographic knowledge and passion to innovating the way the world takes and views images. As scientists dedicated to the art of photography, DxO offers an ecosystem of premium photographic products serving the entire digital imaging chain.
DxO Analyzer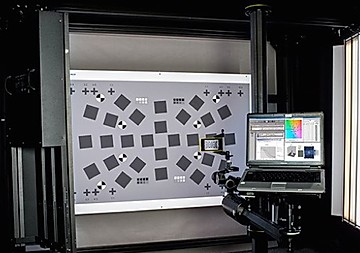 DxO Analyzer is the industry's most complete, best-performing solution for measuring and benchmarking camera image quality, and the power behind the scores on DxOMark. DxO Analyzer is a complete system, including software, hardware, test protocols, and high-quality charts to ensure consistent, repeatable, operator-independent results.
#softlights #DxO #DXOLAB #DxOAnalyzer #dmxcontrollesd #dmx #oxomark #referencefroimagequality